Author: Emilie Di Grazia
At One World Platform, we believe that the Internet is a media, a tool, space but most of all it is a human right that each and every one needs to enjoy everywhere. We explore the intersection of Internet rights and human rights, globally and locally.
Understanding the international human rights standards is the first step in having a human rights-based approach to the internet. So let's recap in simple terms: Not only the internet is a right, it enables the realization of others human rights. It means that we should all, without discrimination, have access to the internet, without interference, unless there is a legitimate danger to the nation, and the interference must only be proportionate to the danger – and temporary. Should this interference be unjustified, States have the duty to make sure that the right is restored, whether they'd be responsible, or not.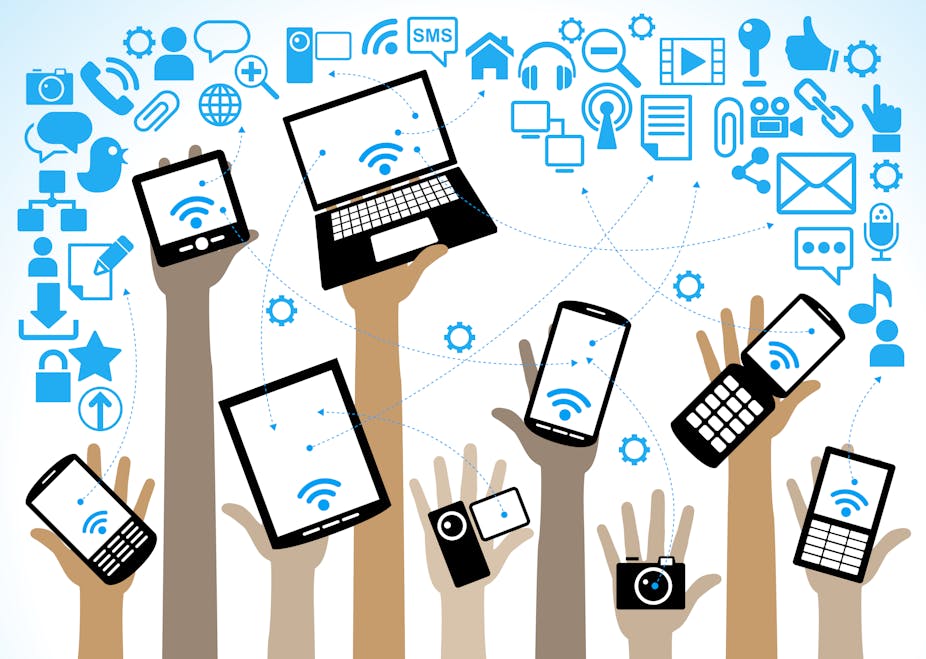 Nevertheless, it is perhaps easier on paper than in reality. When it comes to the cyberspace, it becomes particularly complicated, as it is not regulated by anyone, but rather is regulated by all of us: every country has a certain control over "their" digital space, but only to a certain degree – but no one can control the entire cyberspace. This has led to, unfortunately, the facilitation of serious human rights violations – perhaps most obviously for the right to privacy, freedom of expression and security of person.
The main idea is, the internet is an open, distributed, interconnected and transnational instrument – perhaps one of the most democratic international platform for all human beings. Indeed, think about it – to whom the internet belongs? That is both the beauty and complexity of the cyberspace. The internet developed as part of a democratic revolution, and no one actually has control over the internet – while States may put some restrictions on the digital space within their borders, but no one has the power over the global internet, making it perhaps the most powerful democratic tool.
The fact that we can all have a voice on the internet is great but also has its downsides. Think about the users: from the individuals to governments and powerful corporations, everyone uses the internet their own interests – and those interests aren't always "good."
Serious questions come to mind then, with it come to prevention against, respect for human rights and accountability for human rights violations. Indeed, how can States fulfill their human rights obligations on a medium they have technically no overreaching power upon? Who is accountable when States and businesses alike often share part of the blame? Are non-States organizations then accountable for their actions under human rights law?
***
Although put in simple terms, accountability for what are known as non-State actors is one of the most important challenges of our age. The human rights framework is, first and foremost, the result of its time – it has been designed by States, for States, which were, without a doubt then, the most powerful actors of the international realm. Most of them possessed colonies, had huge investments abroad and States possessed significantly more power over the economic sector than they do today, with the adoption of neoliberalism from the 80s and a push toward privatization, deregulation and free trade.
This state of affairs, interconnected with globalization, got a powerful boost with the introduction of the internet as a new medium. Rising businesses and actors became encouraged to actively trade, even beyond their own borders, and the increasingly efficient ICTs enabled these processes to happen at an unprecedented pace; filling individuals' pocket with amounts of money the likes of which I can only dream of ever witnessing.
Now, please be patient with me – I am by no means an economic history teacher. But you get the jest of it. In an unprecedented way in history, various companies, considered in international law as "private actors" have become so powerful and rich that they can also influence the States' decisions. And sadly, not always toward better human rights. 
It is not always obvious to see how businesses have contributed to great human rights violations; particularly when they are dealing abroad. Indeed, the sad reality remains that human rights respect is not the same in every country in the world. Not only that, the nexus between the responsibility of States and businesses is ever-so complicated.
When it comes to the cyberspace, the 2014 Report of the Office of the United Nations High Commissioner for Human Rights "The right to privacy in the digital age" reflects upon the question with a special outlook on privacy. Indeed, "State has a greater capacity to conduct simultaneous, invasive, targeted and broad-scale surveillance than ever before." With the increasing development of ICTs and the declining costs of technology and data storage, a technological platform is ever more vulnerable to mass surveillance, directly violating the right to privacy. Moreover, censorship on the internet and serious consequences can result from voicing our opinion on social media.
The collection of data becomes a breach of the right to privacy because the "use of ICTs may give an insight into an individual's behavior, social relationships, private influence and identity (including their political identity)." It reports, however, that increasingly; governments expect businesses to retain data "just in case."
Accountability for businesses?
There have been some attempts to regulate business and to impart a human rights mentality. In June 2011, the Human Rights Council endorsed the Guiding Principles on Business and Human Rights, a Working Group on the issue of human rights and transnational corporations and other business enterprises and established the UN Forum on Business and Human Rights that gathers more than 2,000 participants from government, business, community groups and civil society, law firms, investor organisations, UN bodies, national human rights institutions, trade unions, academia and the media (see OHCHR). Sadly, it is not enough and does not enable direct judicial remedies, unless specific legislation for businesses had been enacted by governments themselves.
This is why the government's responsibility to protect human rights is so important when it comes to private actors. Indeed, if a business violates an individual (or group of individuals, for that matter)'s human rights, the State may not be considered responsible for the act itself, but can be considered to be responsible for having failed to take all appropriate steps to protect against these consequences from happening and may result in the need to provide remedies. This is a particularly useful, and necessary instruments.
Nevertheless, how to assess such responsibility, and is it just to only assess blame for lack of prevention, rather than the actions themselves? It remains to be seen and developed.
Related Posts